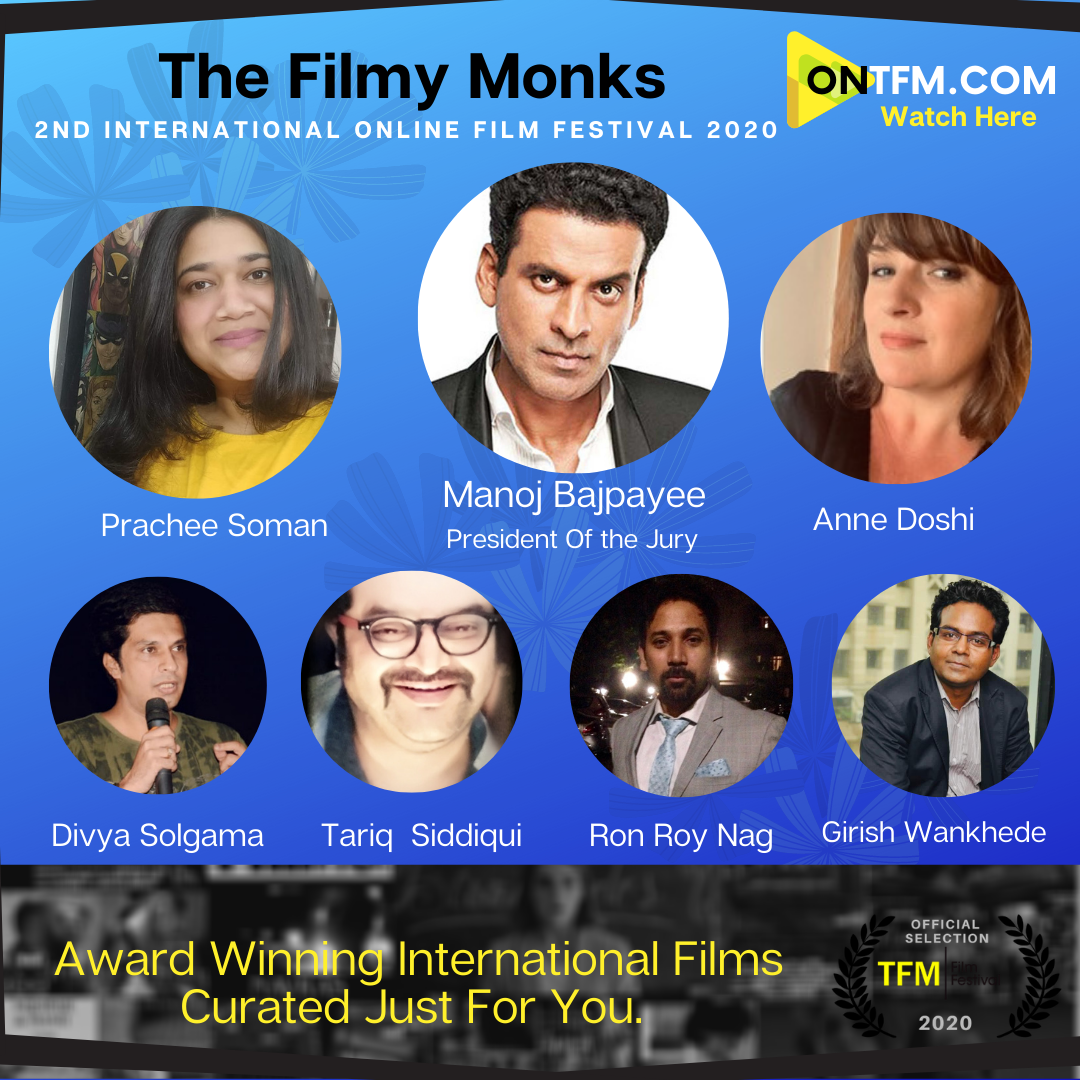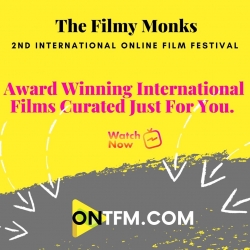 TFM Online Film Festival is a premier film festival encouraging Independent Film Makers showcase International films, television, and new media to the world. TFM is taking Film Festivals Digital, keeping up with the current media trends. Our festival that is devoted to finding and highlighting the best cinema in the world and to taking it to maximum people through digital media. Our Jury will award the best films through private screenings.

We Are Inspired by Innovation, Enterprise, and Creativity in Film making.

Thousands of films are made every year by extremely talented, innovative, and visionary filmmakers that are left unnoticed. We aim to celebrate these filmmakers for their efforts and share with the world the raw talent that we discover along the way.

www.thefilmymonks.com
Awards & Prizes:-
BEST SHORT FILM
BEST STUDENT FILM
BEST DOCUMENTARY FILM
BEST LGBTQ TALENT
BEST FEATURE FILM
BEST DIGITAL CONTENT - WEB
POPULAR AWARD

GENERAL TERMS AND CONDITIONS FOR SUBMISSION :

Main Submission Categories:
1. New Films : Made within January 2018-2020 Till date of application Open.
2. Older Films: Making older up to 5 years from January 2014 -Dec 2021.

Entry free

Dates and Venues-
TFM Online Film Festival will take place in May 2021. The absolute final submission deadline is as communicated on TFM Film Festival Website. The results will be announced at an Awards Ceremony. The venues vary - see website for details. https://www.thefilmymonks.com/film-festivals/

Entries will be assessed and successful submission will be programmed for screening and enter the Festival competition. If your film is selected we reserve the right to show your film on our digital platform for a period of our choosing.

Formats -
For the selection process a private link in mp4 HD with minimum 1K resolution format video is to be shared. Final date for submissions is as communicated on TFMFF website. The film may be shot in any format. However, we recommend 16:9 / 16:9 Full Height Anamorphic -HD.

Selection-
You must have completed the work no earlier than three years preceding the date of submission deadline.

Screening-
Digital Screening schedule will be announced after the final submission deadline. We require permission to screen the film on our platform for at least 1 month. Either a Festival Jury or People Choice poll votes will select the final award winning entry. A short list of nominees will be invited and the award winner will be notified on the day of screenings.

Clearance & copyrights-
All entries must obtain the appropriate copyright clearances (i.e. music, images, etc). Failure to do so will result in the entry being disqualified from the competition.

Publicity-
we reserve the right to use extracts from submissions for festival publicity and marketing purposes, before, during and after the TFM Film Festival. You will be required to provide: press materials, high res stills from the film, poster, promo reel or trailer (in HD if available), filmography/biography and a headshot/photograph of the Director.

Content Categories-
TFM film festival is open for Short Films, Features, Documentaries and Web Series. The content must adhere to the theme and can belong to any genres.

Judging Criteria-
We are looking for original, creative and high quality moving image production. Your film will be assessed on narrative structure, cinematography and post-production techniques. If your film is selected for the Festival, you will have the opportunity to screen your work on an international platform. The Filmy Monks will promote and market your film. However to maximize your film's success, it would be helpful if you also generate hype and interest in your project. Please be sure to avoid misrepresentation of The Filmy Monks Film Festival in your marketing.

Disclaimer-
All decisions are reserved by The Filmy Monks Film Festivals and they will stand all binding. Any disputes with respect of any matter relating to the TFMFF shall be subjected to the exclusive jurisdiction of the competent courts and forums in Mumbai.


3 Reviews
Write a Review:
Please log in to write a review!