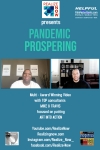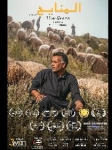 How about you receiving a published Film Poster Quote review which glorifies your film that is written by a USA Hollywood area based, trained, well establish Industry critic and short film marketer?

International Motion Pictures Critics' 2021 LIFE-TIME ACHIEVEMENT Awardee Phillip E. Walker-MFA supplies to you and publishes through Walker Entertainer Academy, a one or two word positive critique Quote which depicts your Film, such as "CHAPLINESQUE" or "FANTASTIC".

Having earned a University of Illinois-Urbana USA Theatre History & Criticism Master of Arts Degree, Mr. Walker is traditionally well known for sitting in theaters (sometimes alone) of the World's live, in-person short film festival screening blocks, viewing petite motion pictures and making notes that result in such Quotes. In response to COVID-19 restricted travel, this multi award winning reviewer now makes Film Poster Quotes available through private, WFCN screener viewings at http://FilmPosterQuote.com.

EVERY WFCN viewable film/video submission WILL be Selected within 72 hours of its submission, be Nominated and have its Quote delivered within a week of its Submission, then be Honored by our Event Date plus have the Submission's Quote published on the FilmPosterQuote.com website & our Facebook page and on the Submission's WFCN, Facebook & IMDb pages .
1. Well thought-out, individualized Film Poster Quote critique published on our & your WFCN Pages and your Facebook & IMDb pages plus the FilmPosterQuote.com WEBSITE & Facebook.com/Poster.Quotes Page
2. Film Poster Quote LAURELS
3. Individualized Film Poster Quote IMAGE for your Film's Poster
4. Individualized AWARD WIN!
1. Any length Film / Video WFCN submission
2. Films / Videos must have a Poster on their WFCN page
3. Films / Videos must be viewable on their WFCN submission platform.
3 Reviews
Write a Review:
Please log in to write a review!